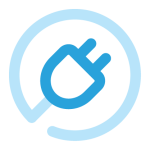 Payex is in most places. Activate Payex payment plugin in your website & accounting platform, for free.
Download & install our plugin to major website builders
Auto-reconcilation with our accounting software partners
Your sales will auto recorded into the accounting system and match with bank statement
Ready to supercharge your finances?
Join other businesses who have transformed and elevated their payment approach. Registering and onboarding is quick, easy, and FREE. Delivery Pickups
Sit still and relax. Let our delivery partners pick up your parcels and deliver to your customers. Subscription Payment
Auto deduct from customers' bank accounts or cards at whatever timeline suits you best. No more late payments and manual processes.